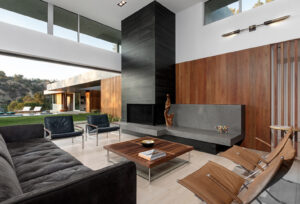 As a wood manufacturing company since 1982, HTP knows wood. Whether you are looking for reclaimed timber, to solid wide plank, we supply it all.
Here are some interesting facts about wood that you may not have known:
Wood is made up of a combination of dead, dying and living cells and organisms.
The tallest trees can grow as high as 100 meters — or more than 320 FEET.
There are more than 23,000 different tree species in the World.
Just one tree can absorb as much as 48 pounds of carbon dioxide a year.
White Oak is the easiest wood to bend when using steam.
All wood is biodegradable.
Pine is denser than some hardwoods which results in an affordable alternative.
Well-maintained trees can increase a property's value.
Redwood bark can be as much as 2 feet thick.
The terms softwood and hardwood describe the leaves, seeds and structure of the trees rather than the type of wood.
To view more interesting facts, our surplus inventory, our products, projects, etc., browse our website — www.historictimberandplank.com.
* Source: wood-finishes-direct.com