Superior Wide Plank Solid Hardwood Flooring
Castle Plank introduces Solid Wood Flooring of exceptional dimensions
Widths up to 16″ inches
Lengths up to 16′ feet
(Custom thickness, widths & lengths available)
Massive Dimensions are our specialty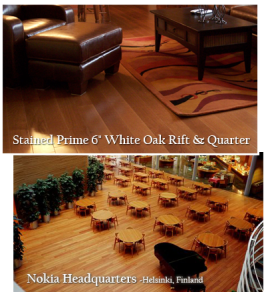 • Select from a large variety of hardwood species; including:
Reclaimed Antique Heart Pine and Oak, Walnut, Ash, Hard Maple, Cherry, White Oak, Hickory & Red Oak.
• Laser-Straight precision milled flooring for easy installation
• Our location is centered in the slow-growth Northern regions of high-quality White Oak and Walnut forests. This timber produces tight grain, consistent color and stability in our wide-plank flooring.
• Prime & Rustic Qualities
• Premium Lengths 3-12′ ( avg 7-8′ )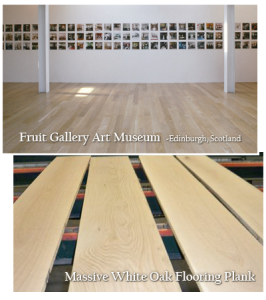 • Standard Lengths 1-8′ ( avg 3.5-4.5′ )
• Custom Pillow Beveling
• Wire Brushing
• Custom Finish Options:
Six layer UV Cured Ceramic Oxide Urethane
Custom Colors Available
100% VOC Free Natural Oils by Woca
Colors – Natural, White, Antik, Bordeaux, Brandy, Cream, Black, Brazil Brown, Castle Grey, Extra Grey, Light Brown, Rhode Island Brown, and Walnut
Click here to see the color options
NEW – High Durability Diamond Oil
• Full line of Oil Maintenance items for long term beauty and care of your floor
For more information visit woodcareusa.com
• Floor Mouldings are available for all species
• Flooring available FSC Certified