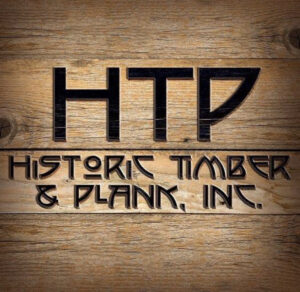 As a wood manufacturing company, we work all over the world. We have clients and partners in all countries including Mexico, Finland, Canada, U.S.A and many more!
Our brick and mortar is located in Brighton, IL, which boarders St. Louis, MO. We wanted to show off some projects that we have completed in the St. Louis region!
Check out some of our past commercial projects in St. Louis, MO: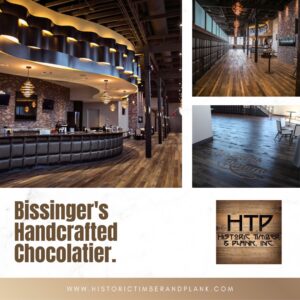 HTP Products:
Skip faced Hickory flooring finshed with dark natural oil finish
Custom rustic Hickory swings with dark natural oil finish
Eco-Friendly Black Locust outdoor decking
Photo sources: Feast Magazine and Bissinger's.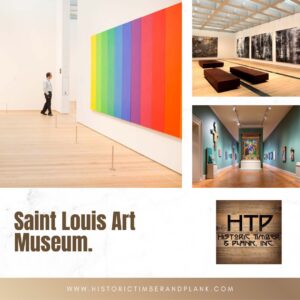 HTP Products:
6″ x all 9′ Quarter Sawn White Oak Flooring finished with VOC Free White Oil supplied by Woca Oils of Denmark.
Herringbone Quarter Sawn White Oak planks finished with a VOC Free Natural Oil to match original 1903 floor.
Photo sources: Saint Louis Art Museum and St. Louis Post Dispatch.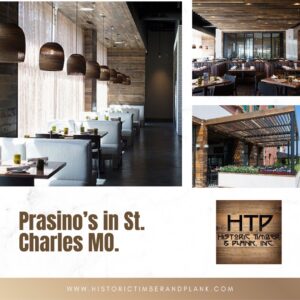 HTP Products:
"Faux Reclaimed" Antique Plank
Photo source: Prasino's.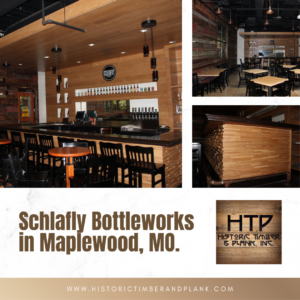 HTP Products:
WoodStone™ 3D seamless recycled wall panel system applied to bar front.
Castle Plank™ prime White Oak back bar
Reclaimed barn wood on sliding wall panels.
We appreciate the opportunity to work with you. Please contact us to discuss how our products can support your next project. Contact us at 877-297-2228 for all inquires.