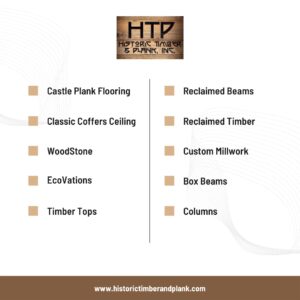 Historic Timber and Plank has been in the wood manufacturing business since 1982. Since then, we have become a large supplier of interior wood packages all around the world.
Our services include:
🔺 Castle Plank Flooring
🔺Classic Coffers Ceiling
🔺 WoodStone
🔺 EcoVations
🔺 Timber Tops
🔺 Reclaimed Beams
🔺 Reclaimed Timber
🔺 Custom Millwork
🔺 Box Beams
🔺 Columns
🔺And MORE!
Check out our HUGE inventory sale!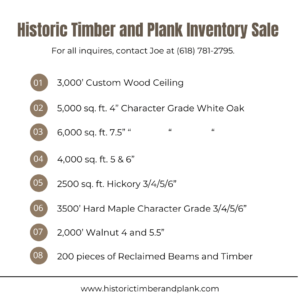 Interested in more information? Visit our website at www.historictimberandplank.com.