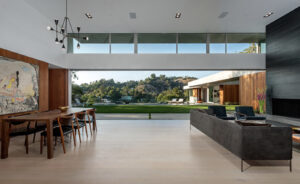 It is OFFICIALLY Summer! Summer is all fun and games until it comes to one thing: Humidity and Strong UV Rays. It is important to take the right steps to protect the wood floors in your home during the Summertime heat.
1. Use a Dehumidifier to Control the Air Circulation
Who knew just how much the humidity can effect the elements in your home. The ideal humidity level in a residential home is between 40% and 50%. Mold can start growing on your hardwoods within 3 months if the humidity level is 80% or higher. Using a dehumidifier in the home can prevent the humidity levels to rise.
2. Vacuum and Sweep Multiple Times Throughout the Week
Did you know? Hardwood floors have an average return on investment of 70% to 80%. It is important to keep them in tip top shape. Throughout the Summertime, your kids, animals and yourself are constantly tracking in grass and dirt. Sweep or vacuum at least once a day. If you decide to mop, use a special formulated cleaner specifically designed for hardwood. You do not want to use water, as hardwood may soak it in and it could eventually cause damage.
2. Use Shades or Curtains to Block Out Strong UV Rays
Strong UV rays can discolor your flooring fast. Have you ever moved a rug from your floor after having it down for a while? You may see a discoloration in the hardwood. You can avoid this by keeping your shades closed throughout the day or at least when the sun is the strongest – between 10am and 2pm.