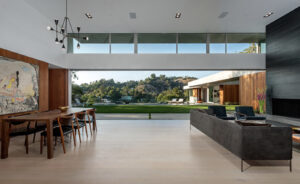 So you got your new hardwood floors installed… now what? It is important to take care of your floors so that they last. Follow this maintenance routine from the National Wood Flooring Association (NWFA):
Clean Spills Immediately
Use a dry or slightly damp towel instead of using wet or steam mops. According to the NWFA, these mops can cause more damage to your wood. Wood naturally swells and shrinks, so it is important to keep humidity levels down to avoid splitting or gaping wood. Another important tip is to keep our home's temperature between 60 and 80 degrees Fahrenheit. An obvious tip is to keep wet shoes outside.
Use Furniture Pads
While some pesky scratches in your wood are inevitable, others can be prevented by adding furniture pads to the legs of your chairs, sofas, tables, etc. Keep those floors scratch free with help from furniture pads! You can find them at your local convenience store.
Dust or Sweep on the Daily
Unfortunately, dust forms everywhere, including your flooring. In result, this dust can settle in the grain between your floorboards. Dust or sweep daily to minimize dirt and particles in your floorboards.
Vacuum Weekly
Although some of you may already vacuum once a day, it is important that you keep pesky dirt or crumbs off your floors as much as possible to avoid scratching your wood. A Roomba is a good investment if you aren't a fan of vacuuming.
Use Hardwood Floor Cleaner
Clean your floors monthly with a nice brand of floor cleaner. Visit your local convenience store to pick up your favorite cleaner. Some brands include Black Diamond, Libman and Bona.
Re-finish Your Floors Every 3-5 Years
Whenever your wood floors are starting to discolor or get dull, you can recoat them to bring them back to life. Applying wood floor finish will get the job done.
Sources from www.housebeautiful.com